Consumer Agencies Division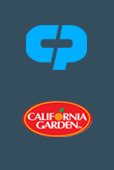 The Division is headed by a Business Head who is ably supported by A Manager and Team to service the major retailers as well as a Traditional Trade Manager who is responsible for the numeric distribution in the lower trade.
The Sales team is managed by Supervisors who are responsible for their regions and ensure superior execution of the sales fundamentals. The distribution of the brands is done through a mix of order booking and direct van delivery. The van salesmen are equipped with handheld terminals to ensure accurate tracking and reporting.
Product Portfolio - Brought To You By